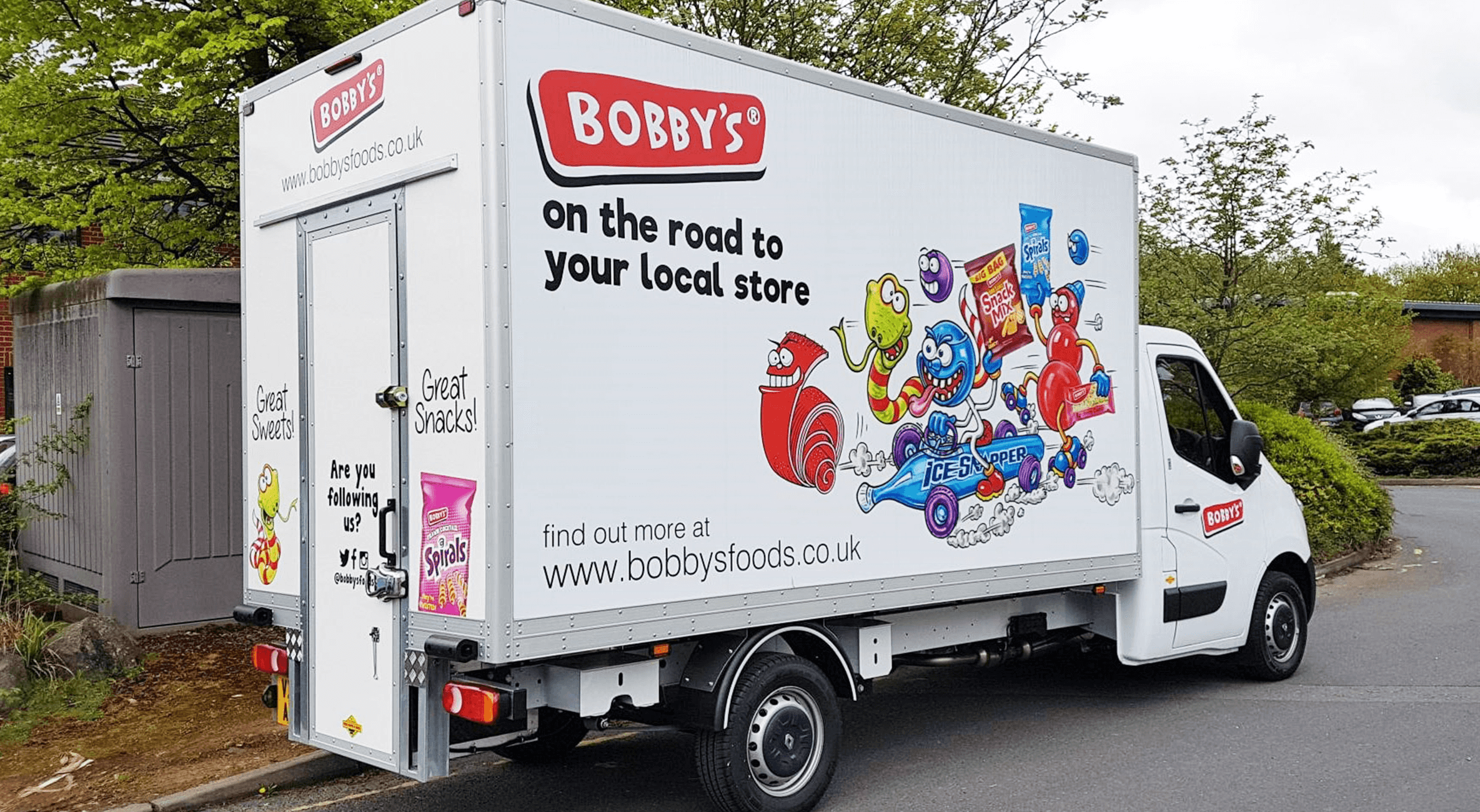 We're proud to say that our vans cover the entire mainland UK, from John O'Groats to Lands End (and a few Isles thrown in).  We supply around 20,000 local stores direct every two weeks and our vans are often recognised for displaying crazy confectionery characters and some of our fan favourite snacks. This provides us with great advertising and hopefully raises a few smiles when people see one of our vans turning the corner!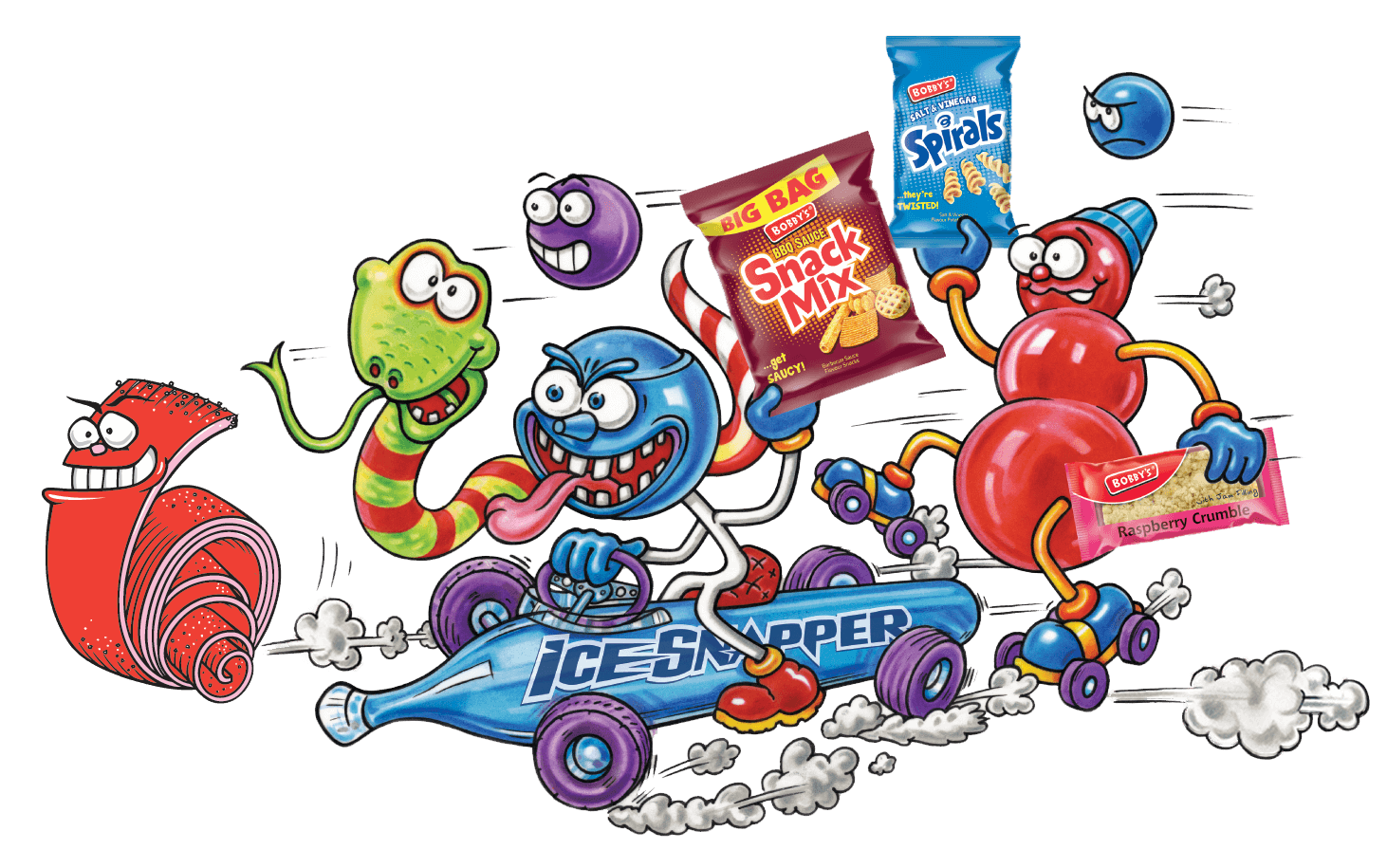 For those reasons we're pleased to announce that we're investing in new branded livery with a quirky new design to showcase the fun Bobby's brand.
"Taking inspiration from the 1968 hit children's TV show 'Wacky Races', we have created a composition full of energy using our crazy sweets characters and a few of our other top selling lines such as Salt & Vinegar Spirals and Ice Snappers. Which both our consumers and retailers will be familiar with".
The first batch of newly branded vans will be seen on the roads around London from next week.