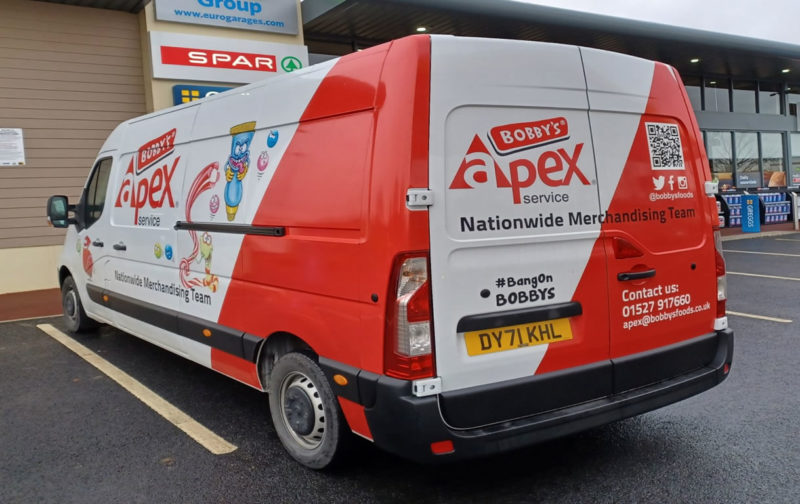 Apex is Bobby's National Merchandising Team.
Bobby's Apex Service was launched in 2021. Apex is a simple approach to doing things
differently. We strive to deliver excellence. Everything we do is to help our retailers get the best benefit from our products in their stores.
APEX definition – The Top or highest point of achievement.
The Apex Team travel up and down the country on a regular basis, working to convert and upkeep a wide range of existing stores who may be struggling with space. They help to maximise the benefits of the space and product within your store.
Using a range of techniques, alongside merchandising guidelines, we can ensure that you get a personalised, in store solution to help you.
Apex believe that there is no space too big or too small, and there is always a solution when it comes to
product merchandising.
Our friendly team are always here to help, and we would love to hear from you.
''A simple approach to doing things differently''
Here's what you can expect from the extra service element that we can offer you:
More frequent visits, spending more time with you to discuss how to maximise your space, alongside identifying and solving space issues.
Merchandising Bobby's products to get the best impact, personalised to your store.
A more developed relationship with your Bobby's Rep, once we know your goals, we can work with you to achieve them.
Extra POS. We offer a wide range of POS solutions, meaning that we can maximise the benefit of sales in any category. We have different sizes of POS, which can fit in the smallest space or fill a large empty space.
To see more of what we can achieve with this service, please click here.