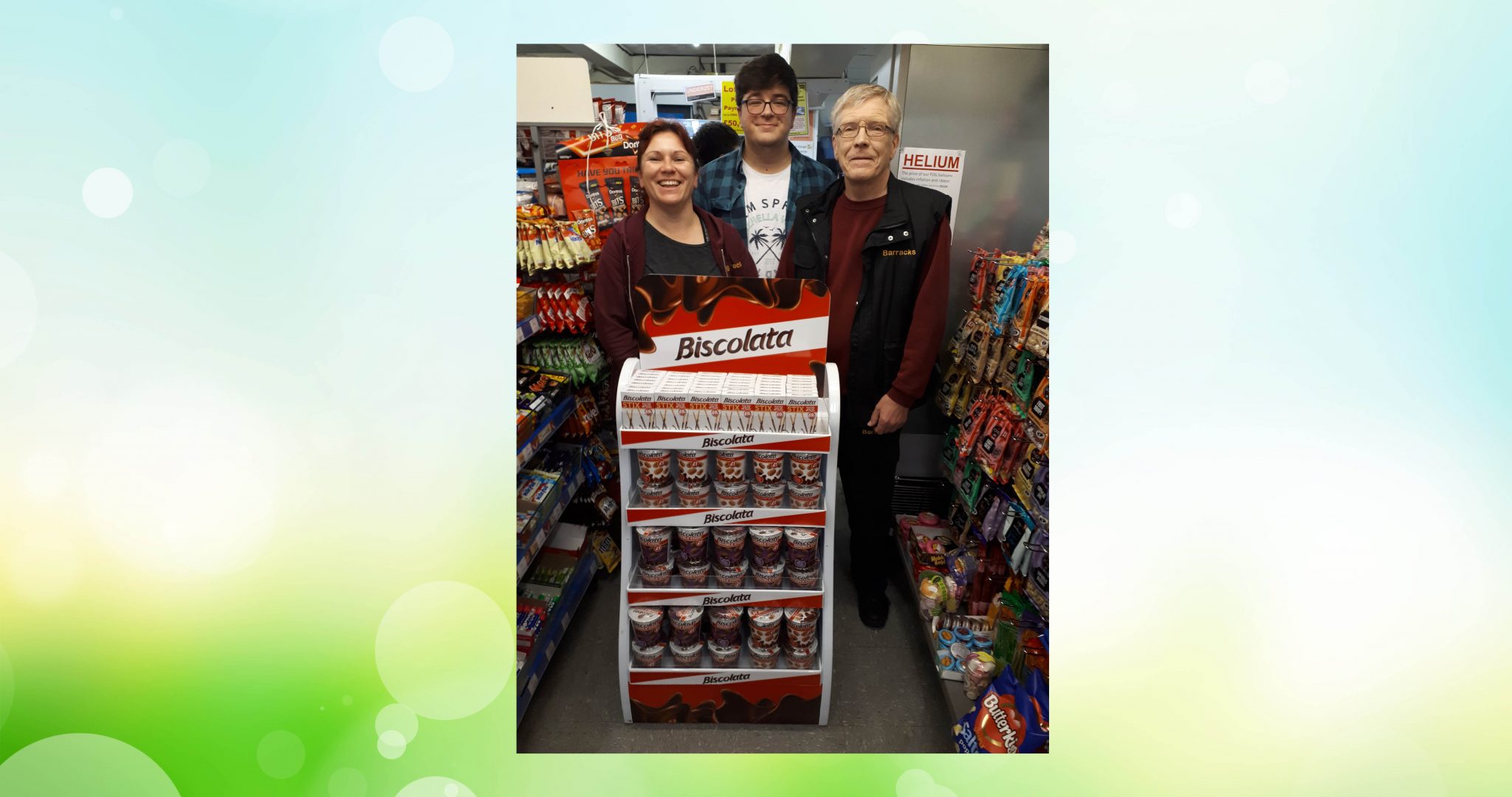 During November this year, we launched a retailer prize draw at the Deebees Trade Show, which offered one lucky customer the chance to win a FREE Biscolata branded display stand, choc-full of Biscolata products!!
Congratulations to the winners at Barracks Post Office, located in Tattershall, Lincolnshire.
The store has been family run for over 55 years and has seen 4 generations working there. Peter Barrack took over the store in 1975 from his parents. Also pictured in the photo is Karen (Daughter) and Sam (Grandson).